Yesterday I got a request from
Miss Erosion
to do a post on my favorite running gear. I LOVE requests and I love talking about running gear, so I thought it would be the perfect post!
Here we go!
Shoes:
Currently I have two pairs that are on rotation, or used for different purposes.
These shoes have been loved so much that they are about to retire. I have been looking into buying the newest version of them which is the
Mizuno Wave Elixir 6: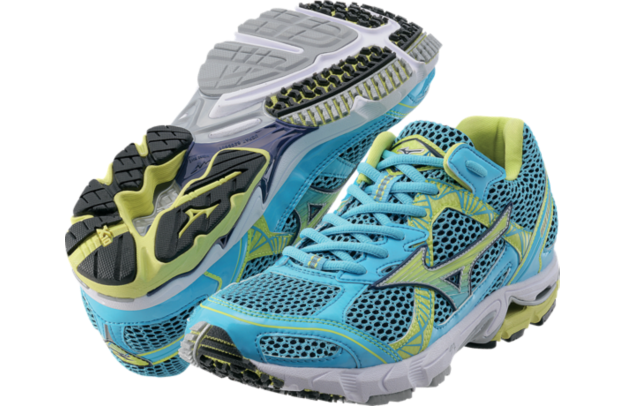 Clothing:
Here is where I am the weirdo of the bunch. I like the Nike Tempo shorts, but they are not my favorite. I feel like they fit me weird and I have found ones that I like better. These include:
Asics Favorite Short

: For some reason these just fit me the best. They are very similar to the Nike Tempos, but I like that the pocket is on the back, they fit a little better, and they are super comfortable.
Nike Dri-Fit Tanks

:

I will give Nike some props for their Dri-Fit tanks, because they are my all time favorite. I like the tanks better than the t-shirts and I usually buy mine one size up so they fit a little looser. My favorite one that I own is this one, mainly because its awesome:
Other:
Garmin Forerunner 205

: Yes, I have the old old version of the forerunner. I got it a couple of years ago and newer versions have come out since, but this one has been my little running buddy for so long I just can't bear to part with her!
Ipod Nano

:

The boy got me this for Christmas last year and I love it. Its perfect for running because it has a built in clip that you can just clip to your shorts and you don't have to buy anything extra to hold it on runs. I may do a post on my favorite running songs too, if anyone is interested!
GU gels

: These things are like MAGIC! I take them on all of my long runs and they really do make all the difference. So far my favorite flavor is expresso love (I prefer the chocolate or vanilla flavors over the fruit flavors)
These are some of the favorites that I am loving right now. I could probably make a whole other post with more, but these are the essentials right now.
If anyone else has suggestions, requests, or questions about anything involving my training leave me a comment or email me. I love hearing from you guys! :)
Speaking of training, yesterday was my day off for the week, so I decided to get my long run in. I did 15 miles at an easy pace. Here are the splits:
Mile 1: 9:48




Mile 2: 9:44




Mile 3: 9:56




Mile 4: 9:39




Mile 5: 9:30




Mile 6: 9:33




Mile 7: 9:26




Mile 8: 9:23

(half way point, kicked it up just a little after this)


Mile 9: 9:19




Mile 10: 9:11




Mile 11: 9:10




Mile 12: 9:02




Mile 13: 8:43




Mile 14: 8:45




Mile 15: 8:39
Yay for negative splits! I have really been trying to make it a goal to run the second half of all of my runs faster than the first. And this run was great, I am happy with my times, for sure! I think I am getting more used to the longer distances too, because today I was barely sore at all. This is VERY encouraging for running that first marathon in a few months.
What is your favorite running gear at the moment?