So I know I've been somewhat of a stranger lately. You know that whole grad school, full time job, full time kid..err..boyfriend. Those things take up A LOT of time. Who knew?!
I'm definitely getting the itch to start training again. Too bad the weather here is pretty much going to be below freezing until who knows when, and I FREAKIN hate the treadmill! I did throw on my bad-ass-ness yesterday though and plunge into the freezing weather for a nice little run.
I was worried that my speed may have declined a little, since I'm not officially training right now. But I was pretty surprised with my splits!
Mile 1: 8:02
Mile 2: 8:06
Mile 3: 7:54
Mile 4: 7:50
Mile 5: 7:52
Mile 6: 8:16
Total Miles: 6 in 48:05
Not too bad em, not too bad.
I will say that the one thing that I like about running is cold weather is the gear. Here are some of my favorite things to where when the temperature drops.
Nike Element Jacket. I got mine last year at TJ Maxx for a steal! And it is always my go to jacket when I run in colder weather.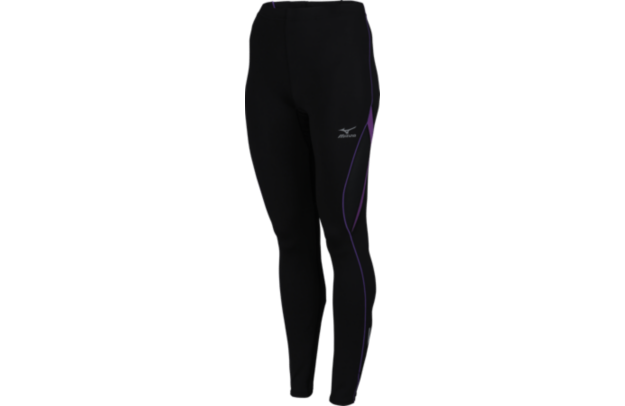 Mizuno Running Tights. These things are the best! They feel like you are hardly wearing anything at all because they move so well, yet they keep me warm and toasting in the CO weather. PLUS they are my favorite color (purple) and the boy says I look like a pro when I wear them!
Fleece earwarmers.
They have a variety of colors at Wal-mart for $3, not kidding
.
I also really like
this app
from
Runner's World
. You just give a little info, like the temperature, wind, etc. and they will suggest what to wear for your run. I also read once that you should always dress for 20 degrees warmer when you are running, because that is how much your body temperature goes up. I generally find this to be a good rule of thumb.
As far as training and more races, I have a few cooked up for the spring. So far for sure I'm doing the
Colorado Marathon
and attempting to get a BQ from this one. Its in May, so come January I'll be training my ass off for that time!
I have a few other races on the agenda, such as a Turkey Trot (of course), a few halfs, and maybe a relay. so stay tuned!
P.S. If any of your girls reading this are from Colorado, or think you may want to join a team for the Wild West Relay, go to the website: www.wildwestrelay.com, check it out, and leave me a comment or send me an email telling me you are interested. I really think it would be awesome to get some bloggers together to do this! Plus you need 12 people on a team, and I just don't know that many people around here that are THAT into running.